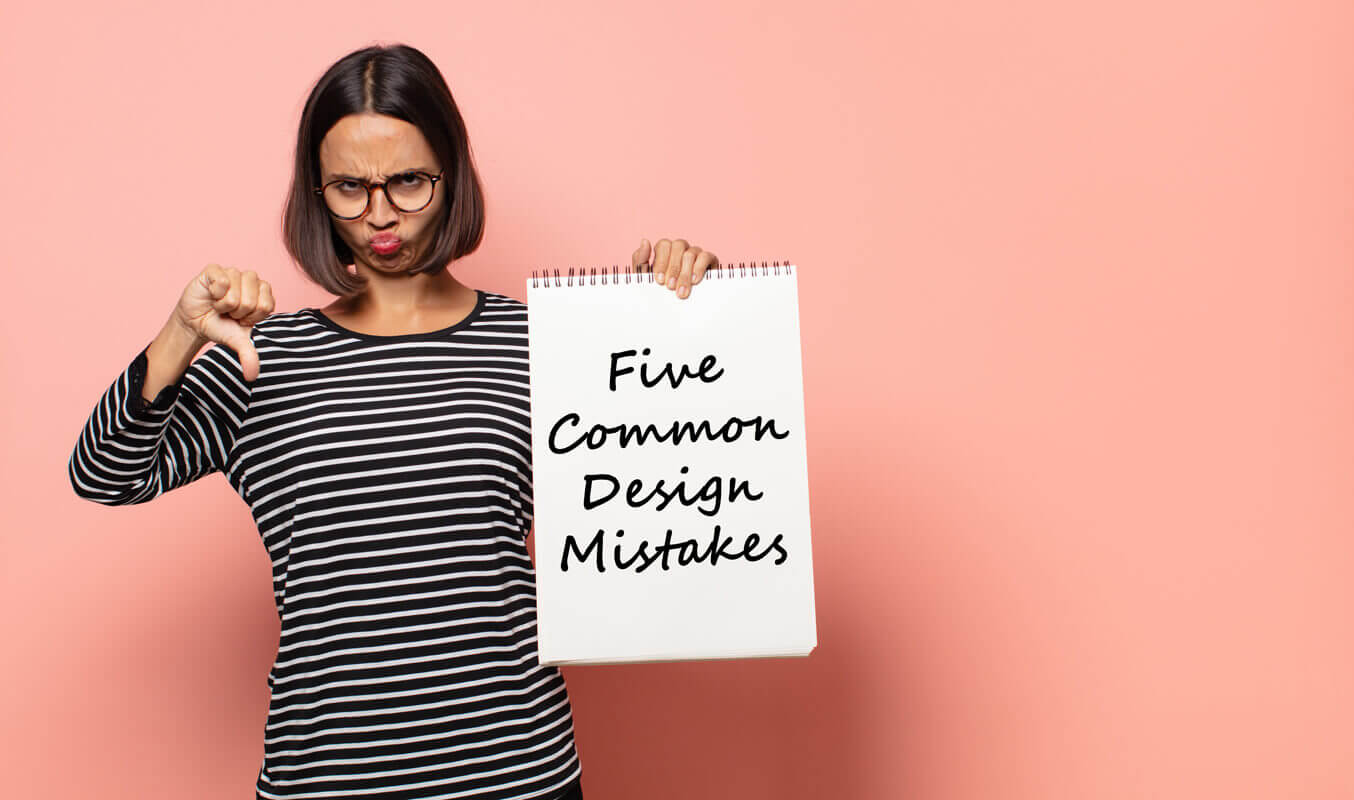 5 Common Design Mistakes
Home decor is what always interests us in all the means. "That's exactly what I want" is our gesture when we see something which resembles our taste of design. But we usually forget that designing needs a keen process to follow, it needs to be executed professionally. The other side of the coin also states that it is not always feasible to take professional help, so we are here to help you with some NO NO's which you need to follow.
1. Buy fabrics and textiles first
Your decor builds on your imaginative story and adds character to your house. It is necessary to be selective while styling your home, the first step includes choosing your fabrics and furniture. It might seem easy to start styling your house by painting the walls but you will definitely end up creating a mess with your surrounding if you don't get a perfect match.
2. Arranging the art collections
We all have collections of our favorite art pieces, a single hanging has been paired up with enormous new decors. All our collections have a different story to connect with but do we arrange them according to our corners and give a proper display effect? Probably no.
We usually clutter our collections into one space or arrange them according to our likings, instead, it is very much necessary for us to consciously pair them and arrange them at a place that compliments them in return.
The art admirers should follow the rule of 3
Hang your art collection at a human eye level. It becomes easy for an individual to respond and praise the art.
Arrange it in a group of three so that each one can subtly connect the other one.
Place them close to matching furniture.
3. Exhibiting designs that aren't suitable to your personality
Your home should weave a tale about your character. It is difficult to not be carried away from a showroom full of cozy and branded furniture.
Design your interior by adding an odd chair or a popped art that you picked at a single glance. It takes years to build a space that adds to your taste and personality. Mixing styles and matching characters can tell a different tale through your surroundings.
Take a note on following the new trends and connecting them with your taste and ideas which helps you to gravitate towards the current trends.
4. Avoiding Measurements
The major factor which we usually forget is measuring our house. It requires a good amount of accuracy to reach out to one focal point which should be the center point of your design. For an easy variation, follow the rule of 70-20-10. Follow one colour for 70% of elements,20% for prints and fabrics, and 10% for vibrant accessories. It is good to have a mixture of varied elements that go along with their sizes and designs.
5. Avoiding Professional help
Styling is an art and an artist plays a vital role in designing your space. Professional help is always needed because they have a fair idea about the trends of society. A home stylist will always stick down to budget rather than rolling an eye on every product that attracts us. A professional person will always have several contacts which are useful in identifying reliable and affordable resources.
For exclusive service and designing, we are here to serve you with our exceptional ideas, productivity, and quality of work. Shades and Styles design studio believes in creating the space that aesthetically pleases you.